Email Sending Domain Defaults
GoodSeeker sends emails to users and guests when certain events happen. Two Examples:
When a user requests a story from someone else we want the recipient to get the email from the requestor: samantha@companyname.com
In the case of notifying all users that a new story was published the sending domain can be a general address: ourstory@companyname.com
Default Sender: Default emails are delivered from "notice@goodseeker.com" and "info@goodseeker.com"
👍 You can set up GoodSeeker so emails are sent from your domain by following the steps below.


Recommended Whitelist
Add *.goodseeker.com to your spam filters.


Configure Your Email Domain
Option 1 (recommended)
Add CNAME records to your domain host.
Go to

Email Deliverability

as an admin and enter your domain to generate CNAME records. Add those records to your domain host.
Verify the settings from the Deliverability Page. This may take up to 24 hours.
Next, create a new email address as your default sending address and update on the Deliverability Page as shown below.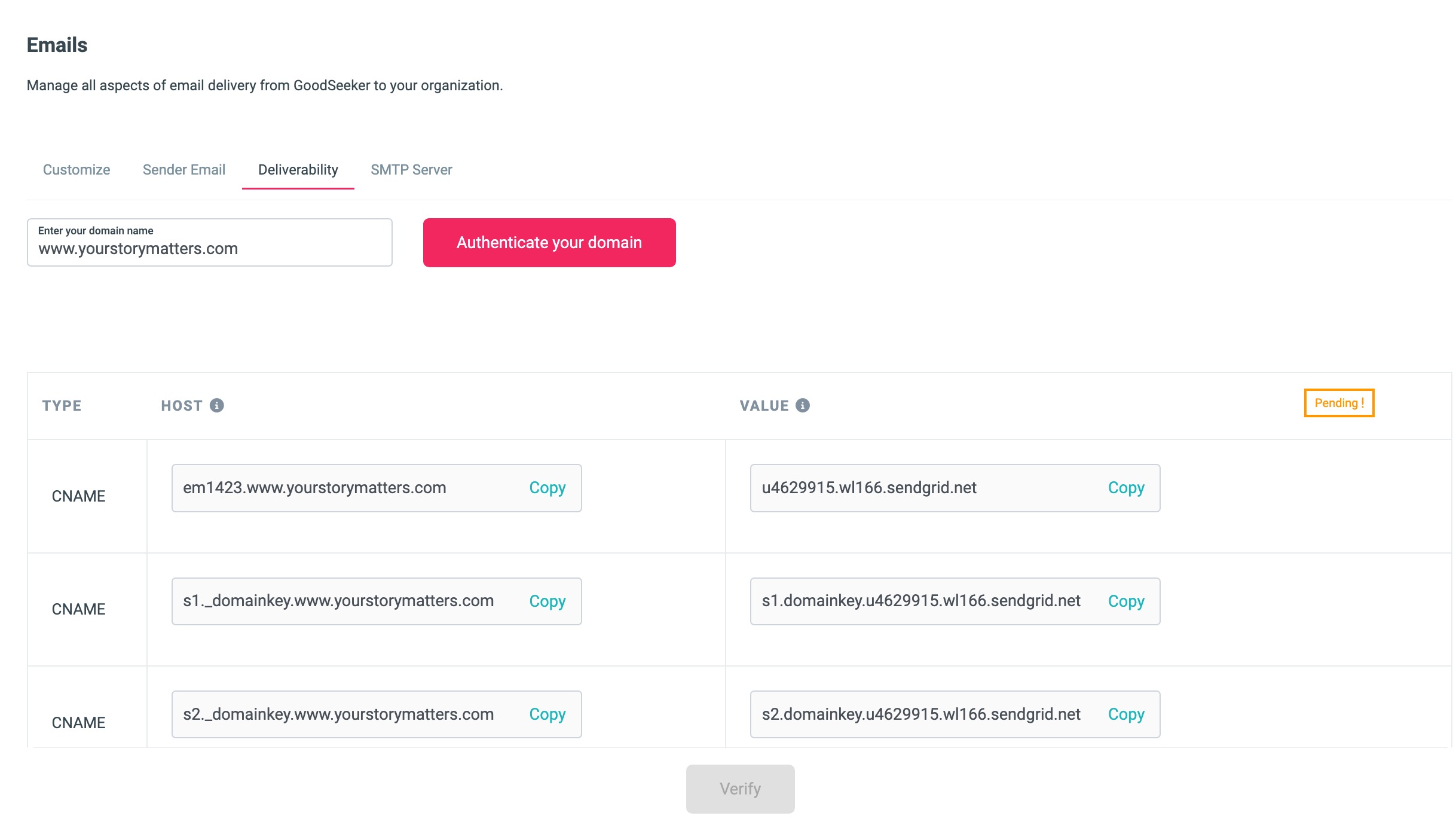 Option 2 - You can send emails from your own SMTP.